Introducing Agricultural Belts
AL BINO Industrial Belting as a supplier.
Commonly known as Harvester belts, we offer belt a that is resistant to the extreme conditions encountered in the Harvester Combines/related applications with tough tensile members and rubber compound that stands up to the rough conditions your combine will encounter.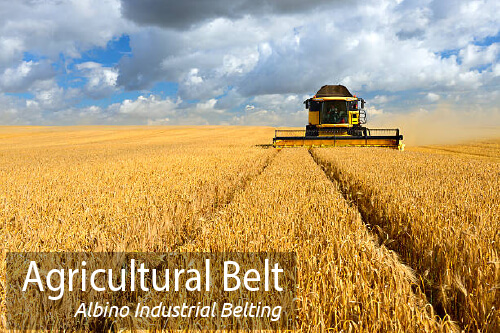 You should be looking for a belt that can handle shock loads, vibrations, high abrasion with low elongation, and be oil resistant and anti-static.
They are available in flat construction, as well as conventional wrap, raw edge cogged, variable speed, poly-V, and banded.
Al Bino is available to answer your questions and help you acquire the best belt for your agricultural application.