Introducing PIX Agricultural Belts
AL BINO Industrial Belting Is Proud To Be A Supplier Of The PIX Brand Agricultural Belts.
Commonly known as Harvester belts, we offer belt a that is resistant to the extreme conditions encountered in the Harvester Combines/related applications with tough tensile members and rubber compound that stands up to the rough conditions your combine will encounter.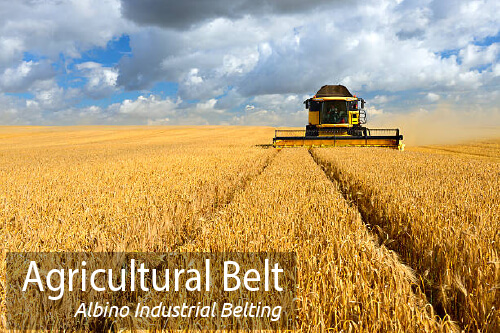 You should be looking for a belt that can handle shock loads, vibrations, high abrasion with low elongation, and be oil resistant and anti-static. PIX covers it!
We advocate the PIX belt for their reputation and range of belts that encompass all agricultural applications from Harvester Combines to the tractors and the equipment used as an attachment to the combines or tractors.
Importantly, the Pix line of belts are widely used in the replacement market offering trouble-free, zero maintenance life.
They are available in flat construction, as well as conventional wrap, raw edge cogged, variable speed, poly-V, and banded.
Al Bino is available to answer your questions and help you acquire the best belt for your agricultural application.